A car with glittering lights along with cheerful music coming towards the child and suddenly it emerges out as a Dinosaur. It creates excitement in the child and makes him joyful.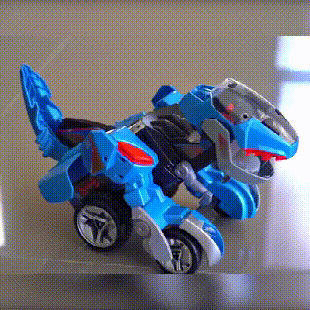 The roar of Dinosaur makes it more realistic and creates curiosity inside the child. Due to its RAWR effect, it transforming into Dinosaur from the moving car very smoothly. Its changing music makes your child's heartbeat fast with excitement.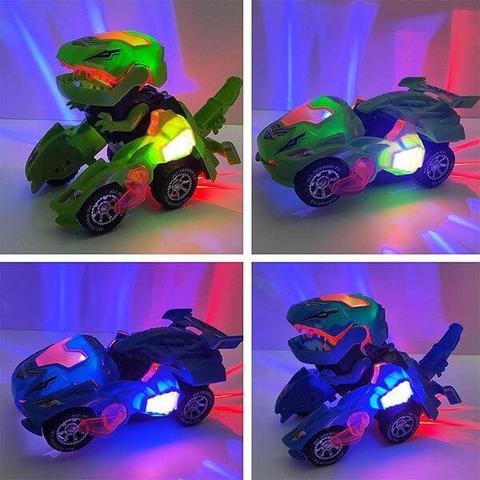 Transforming Dinosaur Led Car is the best gift for your child to surprise him with the transforming feature. Its colorful Led lights make it astonishing especially while transforms into Dinosaur. In the darkroom, it will give a trip of Jurassic World to your child.  
Product Features:
Attractive colorful LED lights.
Cheerful music with the roaring effect of Dinosaur.
Available with lucrative colors.
Automatically transforms into Dinosaur.
Made from durable, non-toxic thick plastic.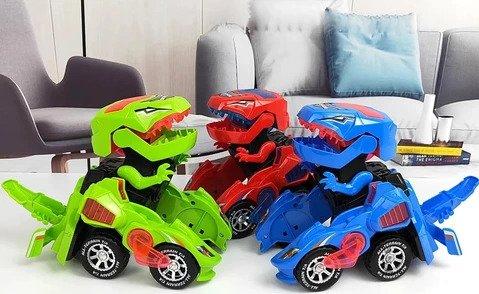 Product Specification:
Car Size: 9.7 cm x 22 cm / 3.81'' x 8.66'' 
Car Transformed Size: 16.2 cm x 22 cm / 6.37'' x 8.66''
1.5 V 3 x AA batteries (not include)
Material: ABS Plastic
Function: LED, Sound, and Transformation
Age: 3 and above
Package Include: 1 x Transforming Dinosaur Led Car with box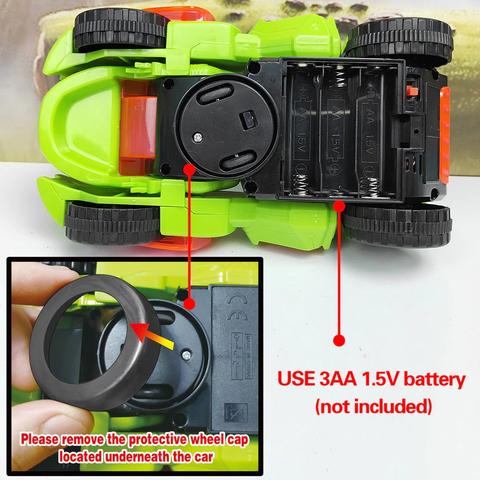 Please note:  Please take off Protective Cover of the wheel before playing.